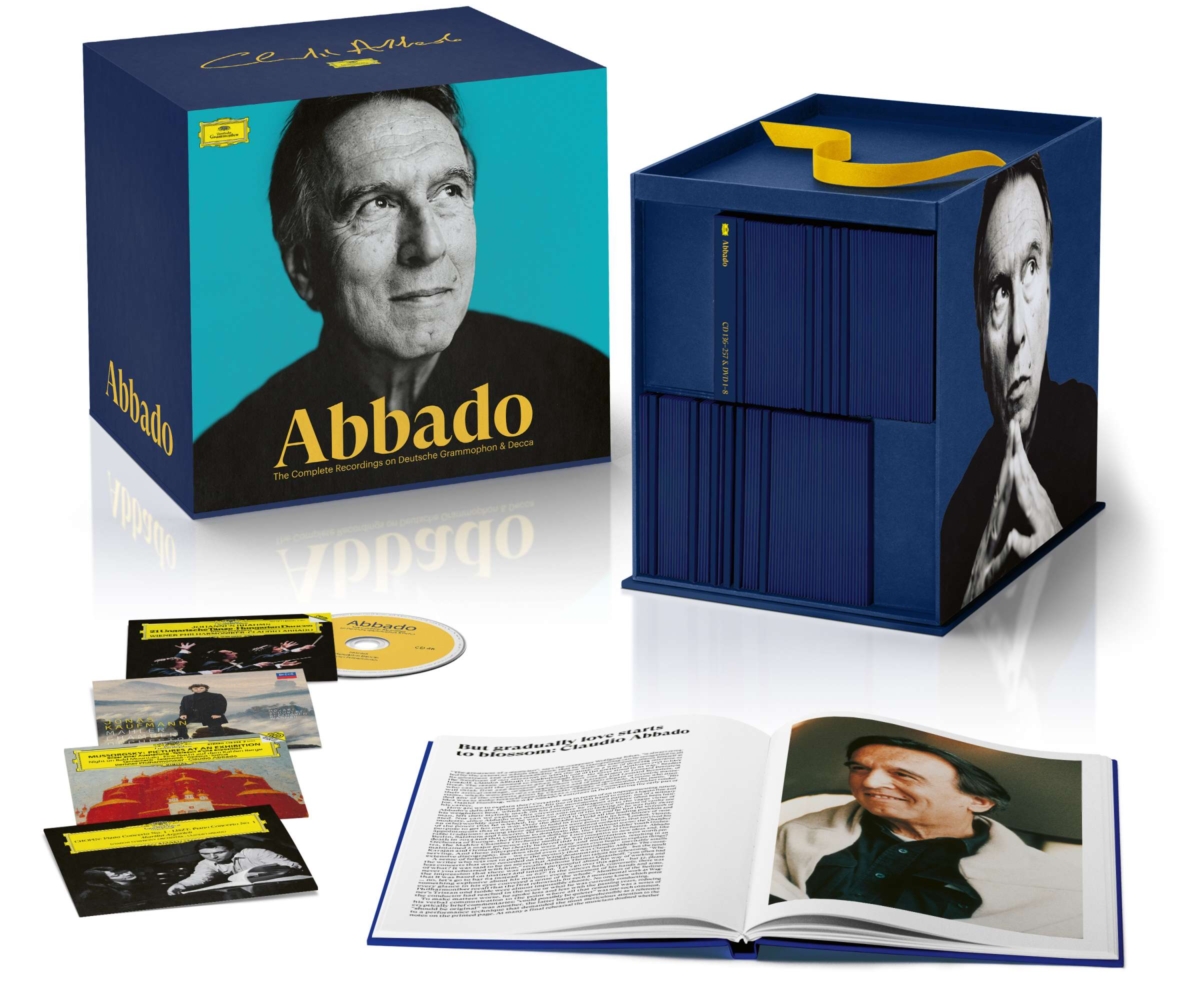 Complete Recordings - Box-Set
Claudio Abbado
Claudio Abbado and Deutsche Grammophon have worked together for over four decades. Countless authoritative albums have been produced, and his recordings of the Beethoven and Mahler symphonies have reference character. To honor the extraordinary career of the famous conductor, the label is now releasing a strictly limited and hand-numbered edition of 2,650 copies of his recordings for DG, Decca and Philips on 257 CDs and 8 DVDs. The lavishly finished box presents this CD collection as if it were a small bookshelf. Abbado's art is a legacy, revealing the immense range of his repertoire, which he performed with the world's greatest artists: inside and orchestras.
Price: € 999.00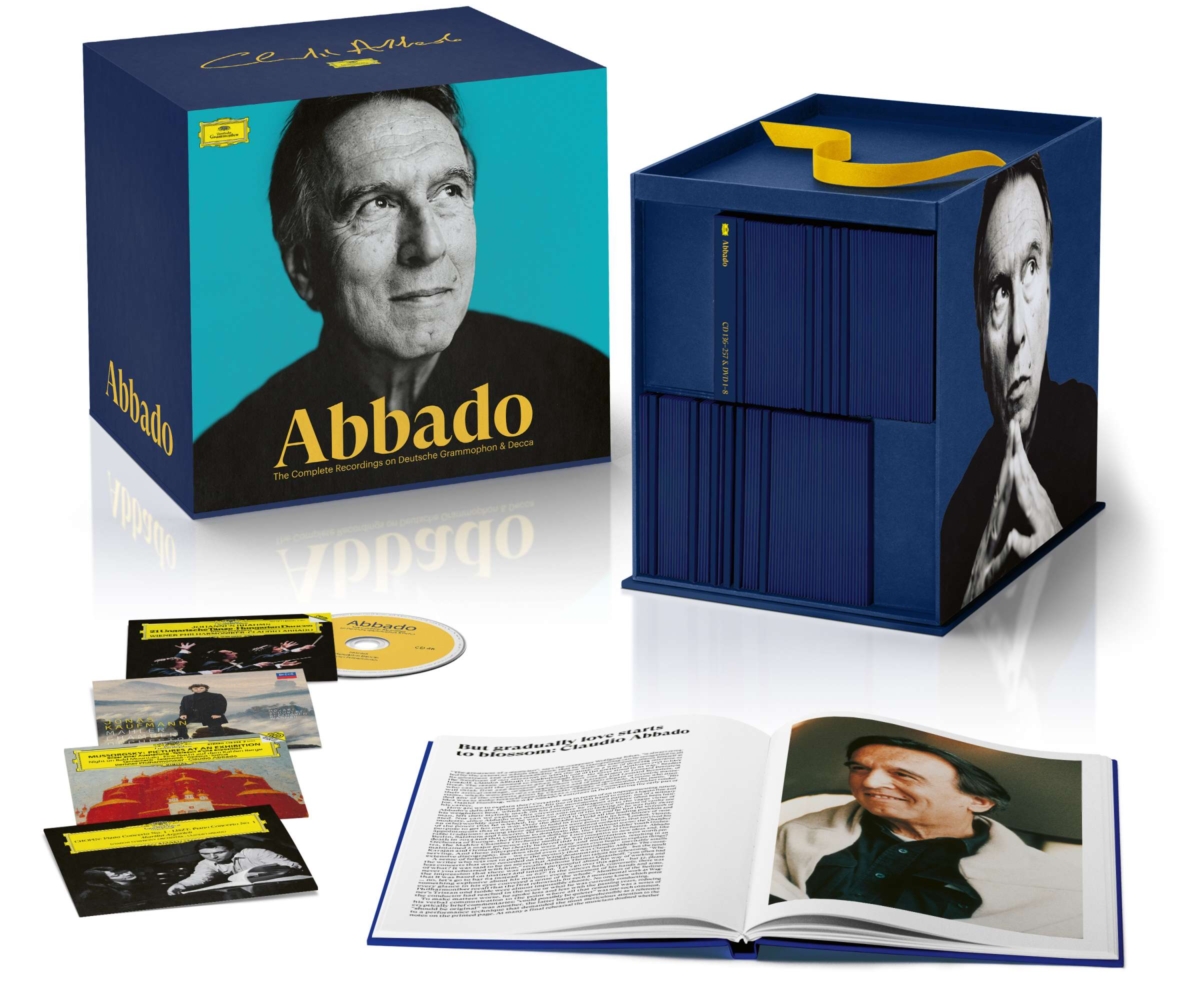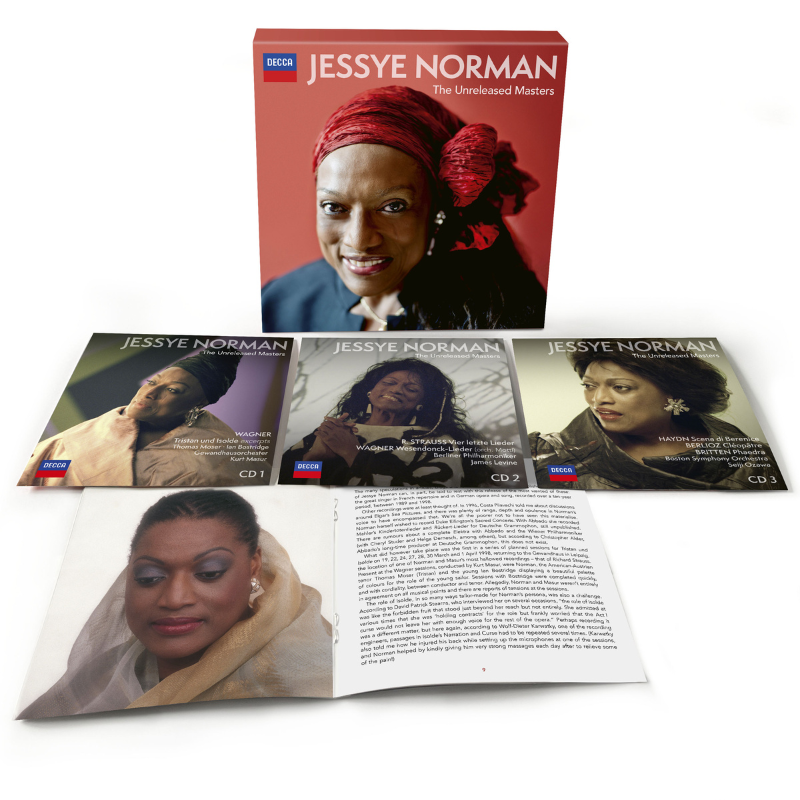 The unreleased masters
Jessye Norman
A peerless and towering personality on stage and in the studio, Jessye Norman was unquestionably one of the preeminent sopranos of all time. Following her death in September 2019, which robbed the world of an unmistakable shining light, legions of fans, including celebrities, civil rights activists, and art world leaders, shared the impact she had on their lives and revived the discussion in articles, blogs, and fan groups about "unreleased recordings." At the beginning of 2023, Decca, with the support of her family and estate, presents a collection of six unreleased Philips recordings of works by Britten, Haydn, Berlioz, R. Strauss and Wagner. It was Ms. Norman's perfectionism, the sense that the music was often better than any performer could do it justice, that led her to withhold the recordings that now see the light of day. Now that the original tapes have been lovingly restored and remastered, Jessie's countless admirers who have long longed to hear these important documents of one of the greatest singers ever recorded. All of the works in this impressive new collection are essentially love poems in one form or another, and represent Jessye Norman's final "farewell" to the recording world. The release includes a 68-page booklet with new essays (in E/F/G) by Cyrus Meher-Homji (who did a lot of detective work to uncover the stories behind these recordings), Costa Pilavachi and George Hall, Sun lyrics in the original language with English translations, and many beautiful photos.
Price: CD: € 39.00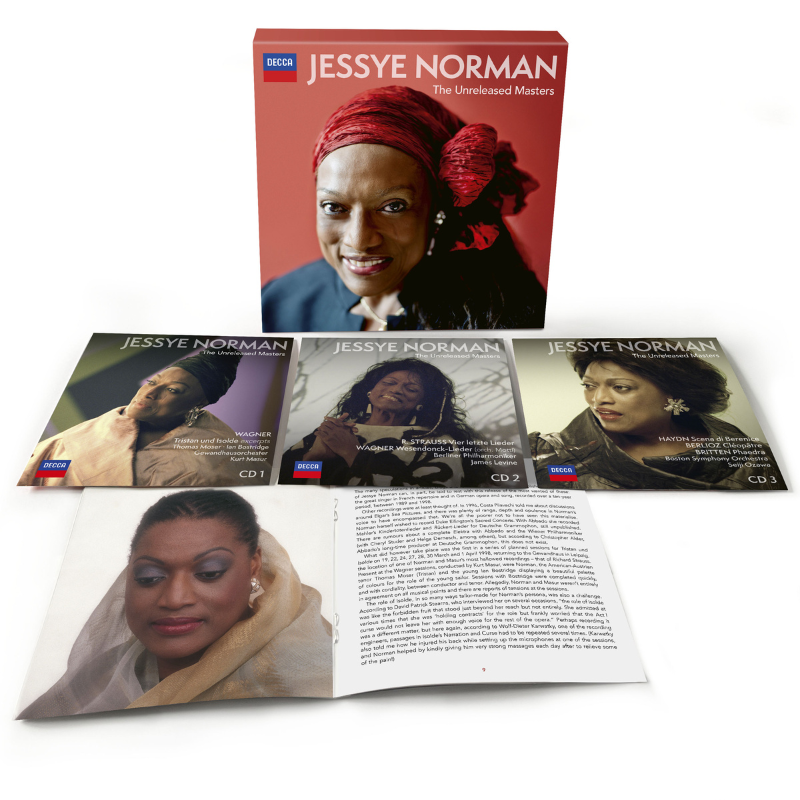 The American Project
Yuja Wang
Yuja Wang shines as soloist in the world premiere recording of a new piano concerto written especially for her by her friend Teddy Abrams. The extremely versatile Abrams – pianist, clarinetist, composer and music director of the Louisville Orchestra – and the star pianist became friends during their student days.
Price: CD: € 22.00
Beethoven Piano Concertos
Elisabeth Leonskaja
Fulminant new recording of a great repertoire
"When I play, I don't present myself on stage. It is the music that counts," is Elisabeth Leonskaja's artistic credo. On her latest album, the master pianist proves once again that in her case modesty and greatness are not contradictions – and that even much-played repertoire can still be full of surprises: as in her brilliant new recording of Beethoven's Piano Concertos Nos. 3 and 4 alongside the Orchestre National du Capitole de Toulouse under Tugan Sokhiev. Encouraged and inspired by musical legends such as Arthur Rubinstein and Svyatoslav Richter, Elisabeth Leonskaja established herself as an outstanding Beethoven interpreter at a young age. From Vienna, the composer's home, where she settled more than four decades ago, Leonskaja conquered not only the concert halls but also the recording studios of this world.
Price: CD: € 22.00
Antoine Tamestit - Quatuor Ébène
Mozart: String Quintets KV 515 & 516
Chamber music festival with Mozart in star line-up
All good things come in fives when the members of Quatuor Ébène and violist Antoine Tamestit join forces in a star-studded line-up and continue their successful cooperation with Warner with a brilliant Mozart album. The two string quintets K. 515 and K. 516, which the Salzburg master composed in 1787, the year of the premiere of his "Don Giovanni," can be heard on this album. They are among the most beautiful works that ever came from his pen.
Price: CD: € 22.00
Jean Rondeau
Gradus ad Parnassum
The new album by French harpsichordist Jean Rondeau takes us to the summit of the Muses, the mythological Mount Parnassus. Entitled "Gradus ad Parnassum," the early music star, who is as passionate as he is flamboyant, presents original and hand-arranged works for his instrument, from the Renaissance master Giovanni Pierluigi da Palestrina to the classics Haydn, Mozart and Beethoven to the dawn of modernism in the early 20th century – true to his attitude: "I don't want to limit myself to just one repertoire or one era of music history.
Prise: CD: € 22.00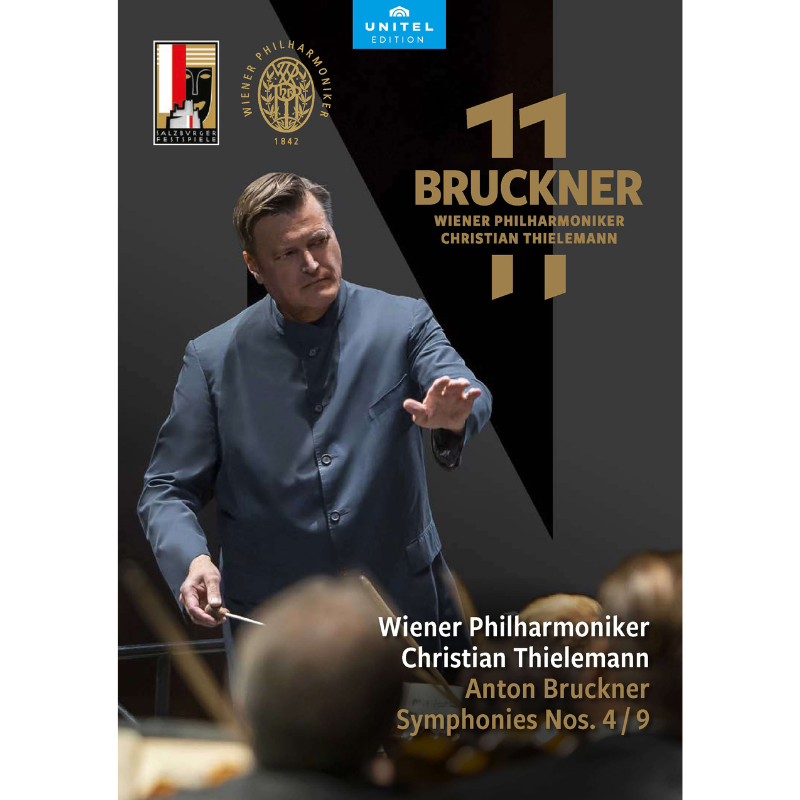 Bruckner 11-Edition Vol.5
Christian Thielemann & Vienna Philharmonic
Anlässlich des Bruckner-Jubiläums nahmen die Wiener Philharmoniker unter der Leitung von Christian Thielemann erstmals einen kompletten Bruckner-Zyklus auf. Neben dem bekannten Kanon von neun Sinfonien wurden erstmals in der Geschichte des Orchesters auch die beiden frühesten Bruckner-Sinfonien in f-moll und d-moll aufgenommen, die auf DVD und Blu-ray eine Weltpremiere darstellen. Diese einmalige Gesamtausgabe von Musikverein und Salzburger Festspielen mit 11 Sinfonien enthält auch ausführliche Gespräche mit Christian Thielemann über jede Sinfonie und Einblicke in seine Probenarbeit
Price: DVD/BR: € 39.00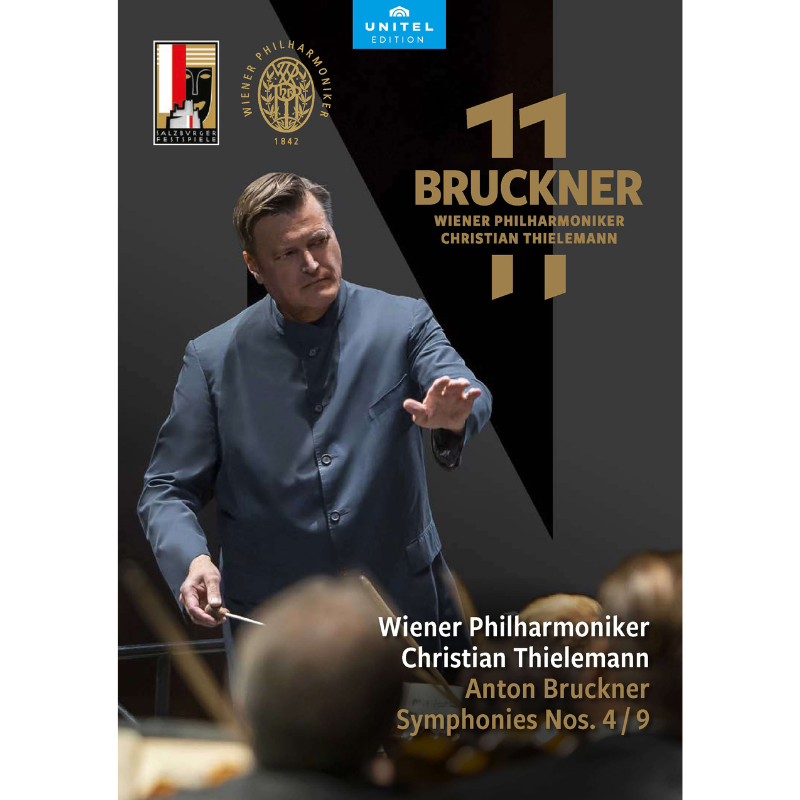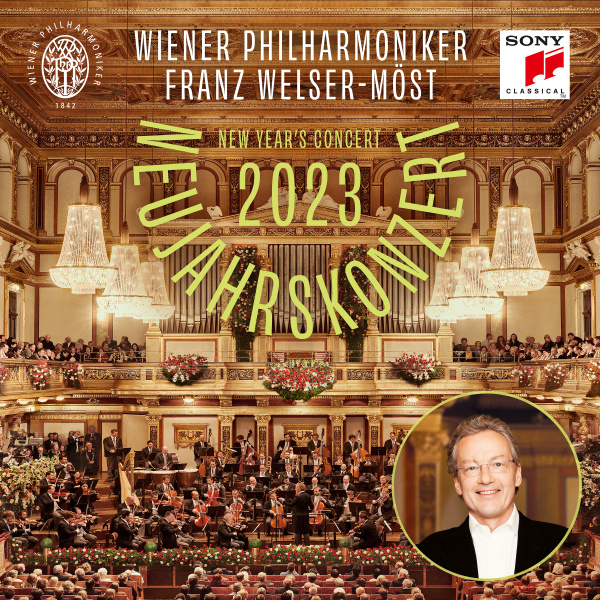 Vienna Philharmonic with Franz Welser-Möst
New Years Concert 2023
The festive New Year's Concert of the Vienna Philharmonic Orchestra is once again the most beautiful start to the new year in 2023. In the beautiful Golden Hall of the Vienna Musikverein, known for its unique sound, the outstanding orchestra performs the famous, immortal melodies of the Johann Strauss family. This year, the New Year's Concert will be conducted by the Viennese Franz Welser-Möst, who has a long-standing collaboration with the Vienna Philharmonic Orchestra – a dream combination for the best interpretations of the Viennese classics.
Price: CD: € 22.00 / DVD or Blu-Ray: € 29.00 / Vinyl: € 59.00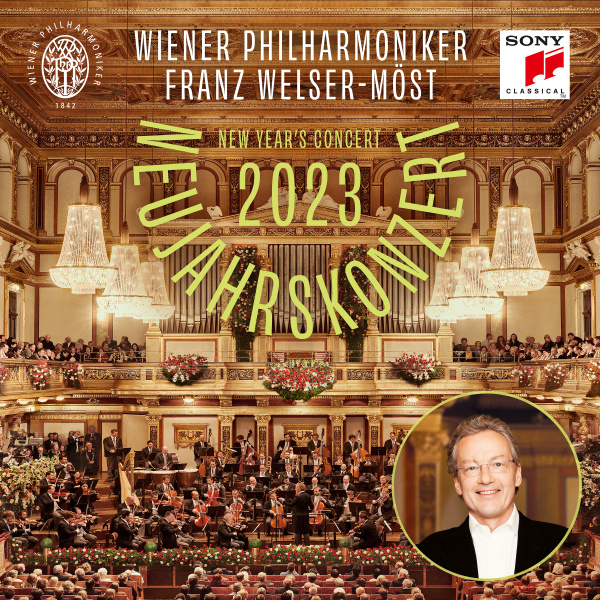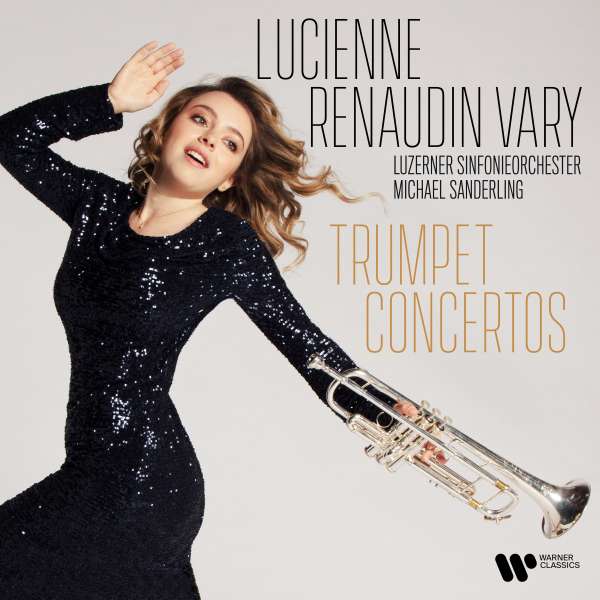 Lucienne Renaudin Vary
Trumpet Concertos
Colorful singing on the trumpet
"Lucienne Renaudin Vary's trumpet doesn't blare, it sings – and in many colors," BR-KLASSIK wrote appreciatively, and OPUS KLASSIK named the early-twenty-year-old a Young Artist of 2021. At the side of Michael Sanderling and the Lucerne Symphony Orchestra, the exceptional young artist combines rarely heard solo pieces by Neruda, Arutiunian and jazz musician Harry James with two showpieces of the trumpet repertoire: the trumpet concertos in E-flat major by Hummel and Haydn.
Price: CD: € 22.00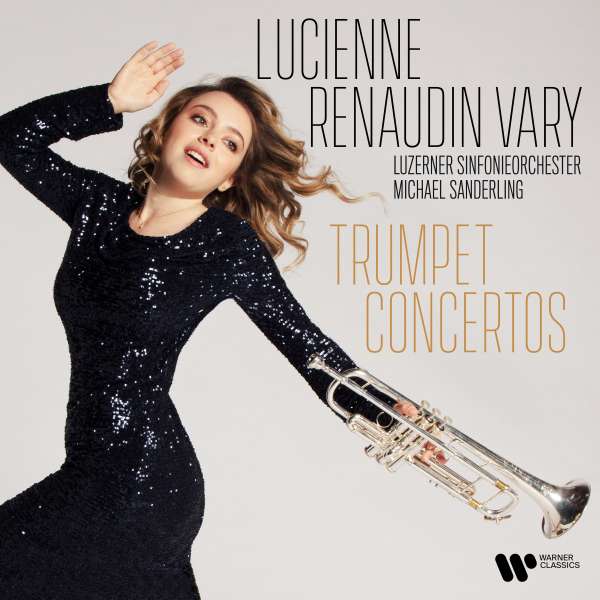 Daniel Behle
Heimat
After getting to know each other for the first time in 2017, the tenor Daniel Behle and the horn quartet German Hornsound decided to create a project together. Initially, it was to be about music of the Romantic period; the central concept was to be "Heimat", that specifically German term that does not find a 100% accurate equivalent in most languages. But soon the area of musical romanticism was left behind, and music of the 20th century from chanson to Schlager was included. A total of 50 arrangements for four horns and tenor were created by Alexander Krampe. Of these, 29 ultimately made it onto the double album.
Price: Double-CD: €29.00
Raphaela Gromes
Femmes
For many years, star cellist and OPUS KLASSIK award winner Raphaela Gromes has championed works by women composers. Three of her albums, which have been highly praised by the press and the public, have featured music by unknown female composers, and she has a long-standing collaboration with the "Frau und Musik" archive in Frankfurt.
So it is only logical that Raphaela Gromes gives a voice to outstanding women of music history from nine centuries with her new double album FEMMES. No less than 23 female composers are represented on the double album: from Hildegard von Bingen and Clara Schumann to Lera Auerbach and Billie Eilish, but also famous opera figures such as Mozart's Susanna from "Le nozze di Figaro" or Bizet's Carmen.
Price: Double-CD: € 25.00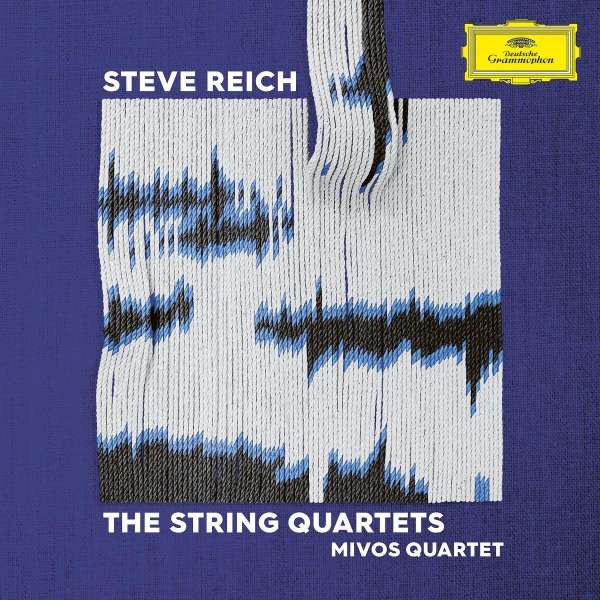 Mivos Quartett - Steve Reich
The String Quartets
Between 1988 and 2010, Steve Reich composed three string quartets – Different Trains, Triple Quartet and WTC 9/11. Deutsche Grammophon now presents this trilogy of works on one album for the first time, in definitive new recordings by the Mivos Quartet. Hailed by the Chicago Reader as "one of America's boldest and wildest new music ensembles," the Mivos players developed their interpretations of the three quartets – inspired by the music of language, the echoes of Bartók, and the events of a day marked by terror – in close collaboration with composer Steve Reich.
Price: CD: € 22.00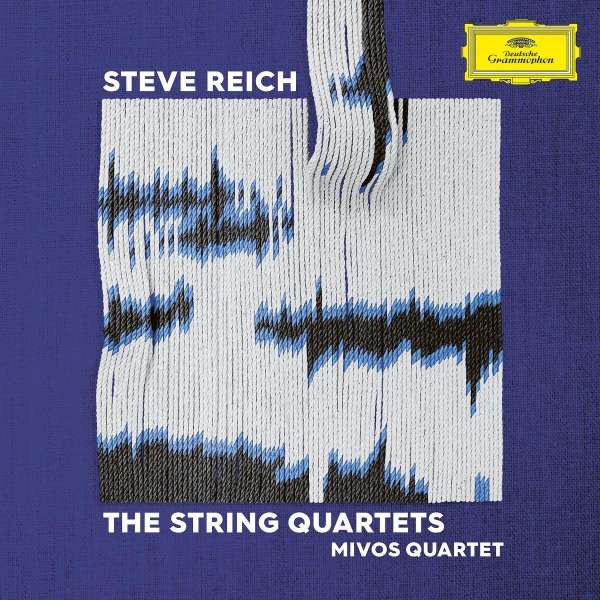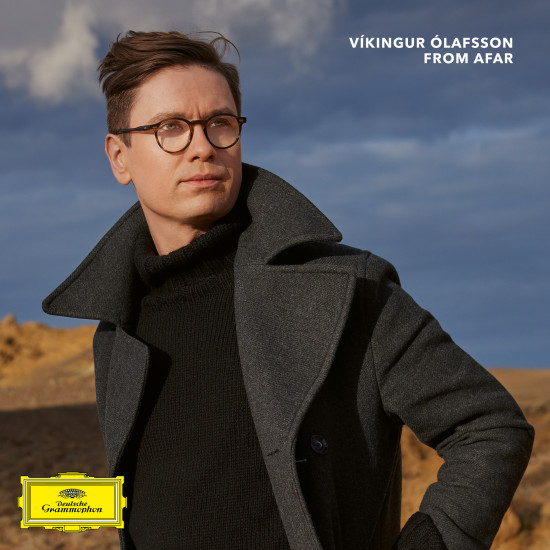 Vikingur Olafsson
From Afar
This time, the Icelandic master pianist inspires with a selection of compositions by György Kurtág and mixes them with works by other composers who have accompanied him and the Hungarian master since childhood. The fact that you hear the same program once on a grand piano and a second time on a piano has to do with Olafsson's musical beginnings and offers a fascinating bonus.
Price: € 29.00